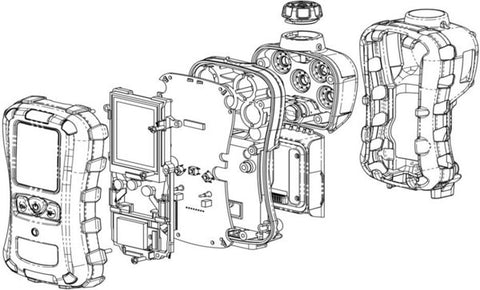 RAE Certified Technician - Classroom
During this 3-day course, the instrument technician will receive a review of the instrument and troubleshooting tips. This class is limited to a maximum of 12 attendees and is subject to a minimum of 6 attendees.
We  will instruct you on:
What repairs are allowed

Sensor Replacement
Battery Replacement
Pump rebuild/replacement
Calibration Techniques

Specific Equipment Maintenance

MicroRAE
QRAE 3
MiniRAE 3000
ppbRAE 3000
UltraRAE 3000
EchoView 
AutoRAE2 Controller & Cradle Setup and Configuration
MultiRAE Family
ToxiRAE Pro (LEL, CO2, PID, and EC)
AreaRAE Plus / Pro
Safety Suite DC  -Firmware upgrades, Setup, stored data download
Documentation requirements
Upon completion of this course you will receive a Factory Certificate certifying you as an Instrument Support Technician for two years in order to properly maintain your RAE gas monitor. 
Please note that registration is subject to Honeywell approval. For more information please contact DL-CA3UTraining@Honeywell.com
---
We Also Recommend