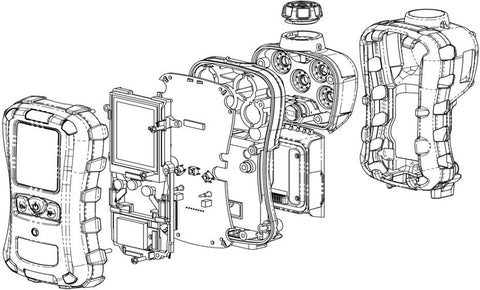 RAE Certified Technician Re-Certification Online Course
In order to register for this exam you must first e-mail                                            DL-CA3UTraining@Honeywell.com with the following information: 
The course name: Portable Instrument Service Technician Re-Certification Online
The name(s) of the person looking to complete the exam.
The year they completed the classroom course (if we are unable to find you in our database we may require a copy of your certificate).
An electronic copy of your purchase order, or confirmation that you'll be paying via credit card.
This is  the revised 2020 Portable Instrument Service Technician Re-Certification exam. A passing grade of 80% is required and will certify the technician to service RAE Systems instruments for another 2 years. 
To qualify to take this course, a user must have previously completed and passed the Portables Technician Classroom course within the last 4 years of this registration date.  Additional content has been added to assist with preparing for the exam as well as updates and new features to some of the instruments. 
* ONLY 1 Re-Certification course is allowed. (New 2024). 
** see Additional References to download documents
Products Covered:
MicroRAE
QRAE 3
MiniRAE 3000+
ppbRAE 3000+
UltraRAE 3000+
MultiRAE Family
ToxiRAE Pro (LEL, CO2, PID, and EC)
AreaRAE Family
AutoRAE Controller and Cradle
Echoview Host
ProRAE Studio II -Firmware upgrades, Setup, stored data download
Documentation requirements
---
We Also Recommend